So... You want to talk about race with the KIDS you LOVE...
❤️🧡💛💚💙💜
"LOVE KIDS changed everything for me. It gave me the knowledge and tools I need to parent in alignment with my racial and social justice values. I never had a good example of how to do this before, and Dr. Mollie does it from a place of love. Apply to join! You'll be glad you did." -- Megan Flanigan, mother and university administrator
... or keep scrolling for more details, testimonials, and FAQ's.
⬇️
Kids ask hard questions.
LOVE KIDS helps you answer in age appropriate ways...


❤️ What is racism?
❤️ What is Black Lives Matter?
❤️ Why are people marching in the street?
❤️ Why does skin come in different colors?
❤️ What can kids do to make a difference?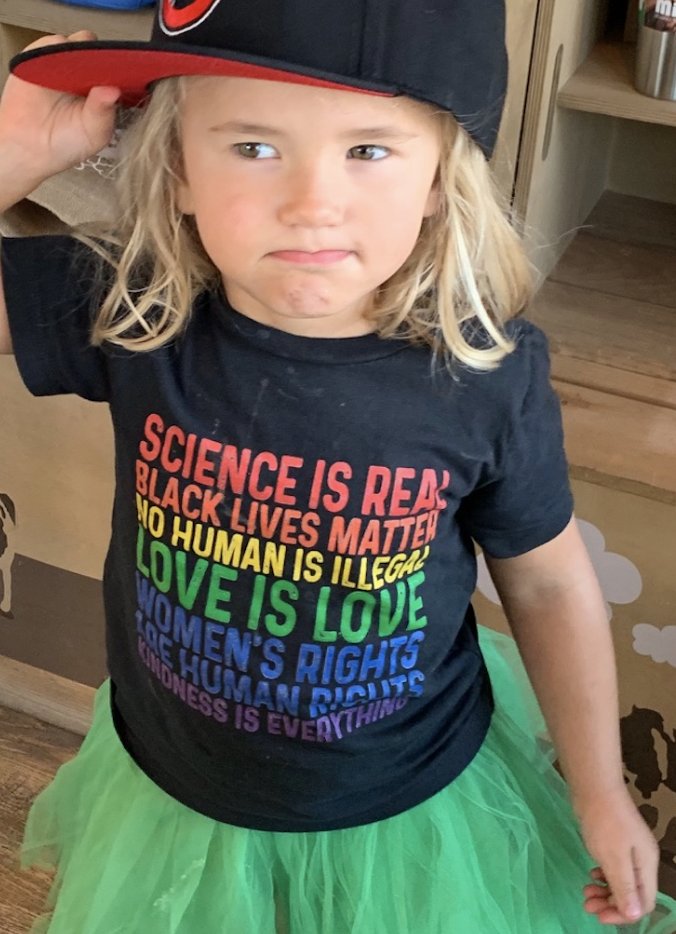 LOVE KIDS is attracting
white parents and educators
who find themselves saying:
"I don't know where to start," or
"I think I have room to grow..."
❤️ LOVE KIDS is a brave space for white parents and educators, like you, to learn (and mess up) behind the scenes.
❤️ You will practice how to show up better in real life, with and for the KIDS you LOVE.
❤️ You will move past the fear of "messing up," by learning how to respond when (not if!) it happens!
❤️ You will learn the biggest mistakes white grown ups make in racial justice work.
❤️ You will learn how to make a difference right away, with and for the KIDS you LOVE.
Support and Community...
❤️ 8 self-paced units of powerful online course content.
❤️ 6 months of access.
❤️ A LIVE Orientation session.
❤️ Weekly LIVE Zoom group calls with Dr. Mollie.
❤️ A private Facebook community.
⬇️ What's included in the course? ⬇️
❤️(see below!)❤️
online course content - video lessons - live Zoom calls - private FB - worksheets - and more!
Hi, I'm Dr. Mollie Monahan!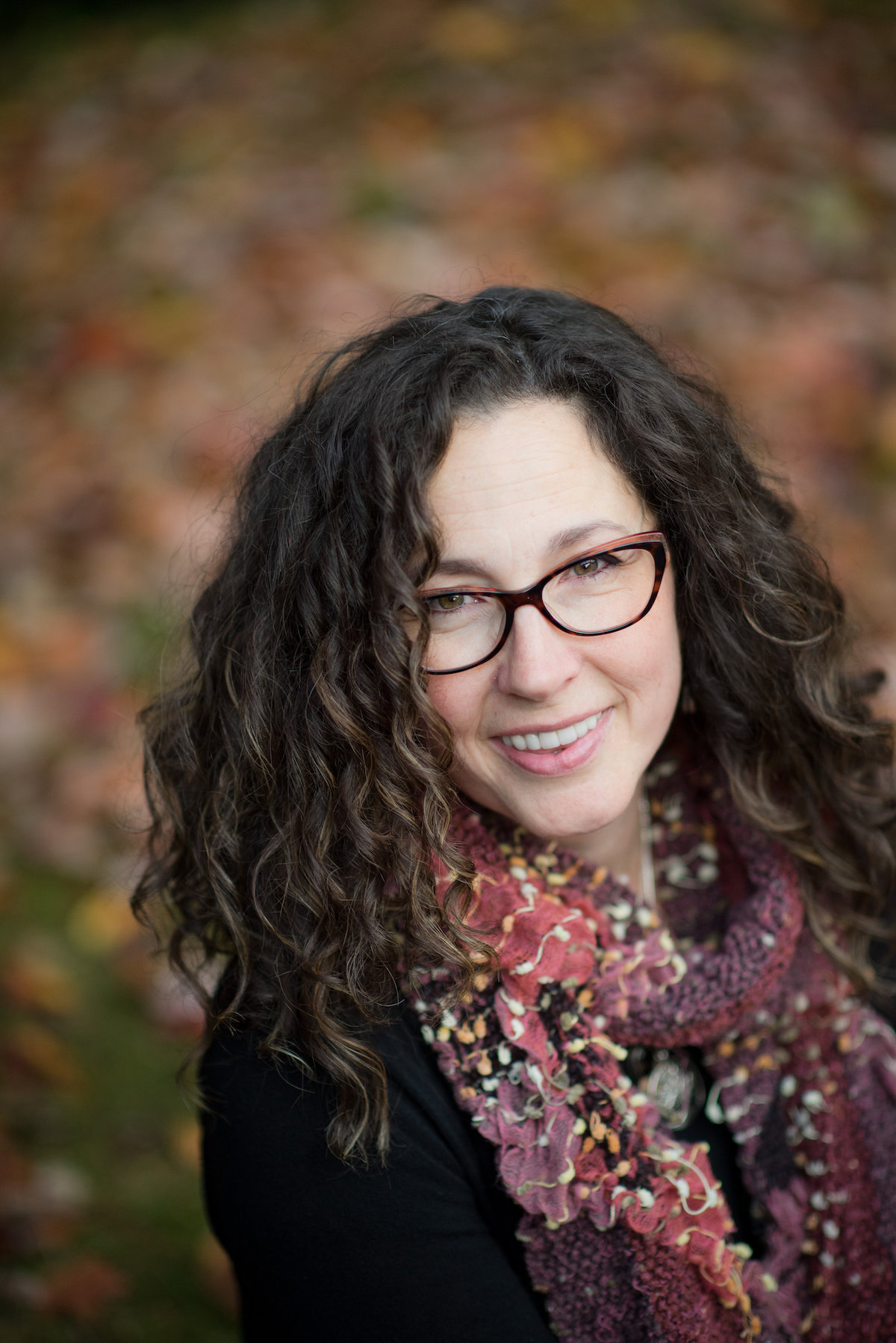 I always thought of myself as a "good white" person. After all, I did my best to be kind to everyone. I never thought I participated in racism until my first Black supervisor (I was age 18) called me out on some stuff I had no idea I was doing.
I was shocked. I got defensive. But when I had enough time to calm down, apologize and reflect, I wondered...
What else am I missing about everyday racism?
That question lead to some answers and action, and even more questions.
That's where the building blocks for LOVE KIDS started coming together.
It is everything I wish I had known before college, career, and kids of my own.
It is 20+ years of my learning - showing up, messing up, being called out and in and figuring out how to do better - distilled down into 8-units of essential knowledge and skills.
That process, for me, is ongoing. It is the most humanizing, humbling and deeply joyful experience I've ever had.
We do this work in COMMUNITY, led by Black, Indigenous, and People of Color. Social Justice Kids is an invited member of the Equity Institute Collective of diverse DEI trainers, based out of the Pacific Northwest and spanning worldwide. 
Just as the daily practice of LOVE KIDS holds me accountable to my own continued capacity building for racial justice, it can work for you, too.
Now, more than ever, it is time for us to create a more racially just future, with and for the KIDS we LOVE.
Let's do it together. I can't wait to share LOVE KIDS with you!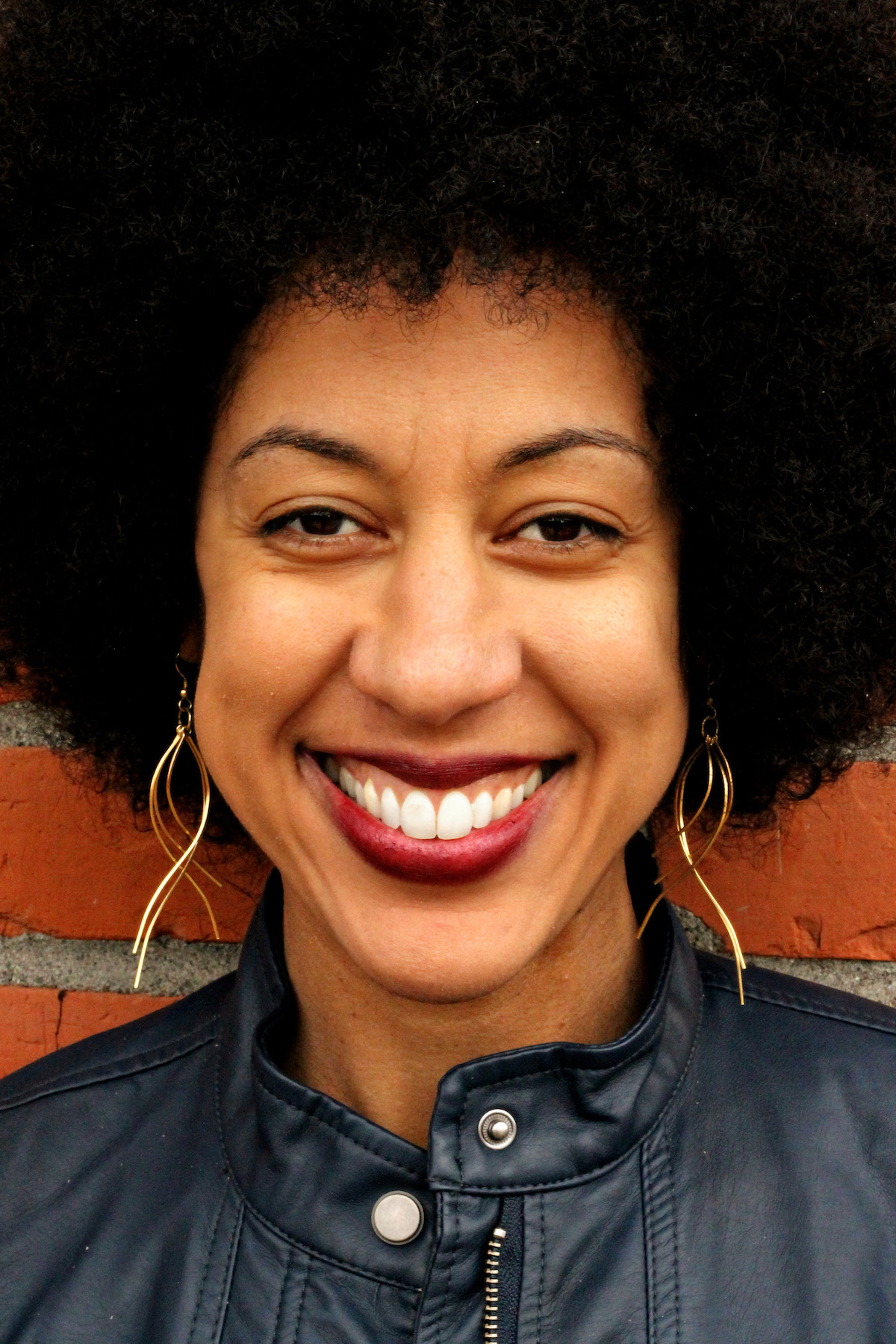 What are people saying about
Dr. Mollie & LOVE KIDS?
"I am impressed with Dr. Mollie's knowledge about racial equity, but even more with her commitment to helping parents and children engage in more meaningful dialogue about race and social justice. In a time in our nation when there is greater division around race than since the Civil Rights Movement, Mollie has made it her mission to be part of the solution - to become more than an ally in the work. Mollie is truly an accomplice, willing to get messy, to leverage her voice and resources, to embrace the discomfort that comes with conversations about race and inequity. I look forward to working with Mollie on projects tied to the schools in our area, but also work beyond that addresses the needs of children and their families."
Erin Jones, Mother of 3
Education and Systems Consultant
Public Speaker
Tacoma, WA
What are people saying about
Dr. Mollie & LOVE KIDS?
"LOVE KIDS has been such a critical training for our school and community. It helped us lay the groundwork so we can be the change we need to see in our world. By no means have we "arrived" (this work is ongoing!), but we are so much further down the road to racial justice because of Dr. Mollie and this program. Our school equity team went through the training and are now positioned to bring this critical learning to our staff. In partnership with our students, we are building the type of community we all need. I cannot throw enough support behind this program, Dr. Mollie, and her staff. If you have any reservations about starting this, you can safely throw those thoughts away and dive in head first. You will be glad you did!"
Todd Hering, Father of 3
Principal, Minter Creek Elementary School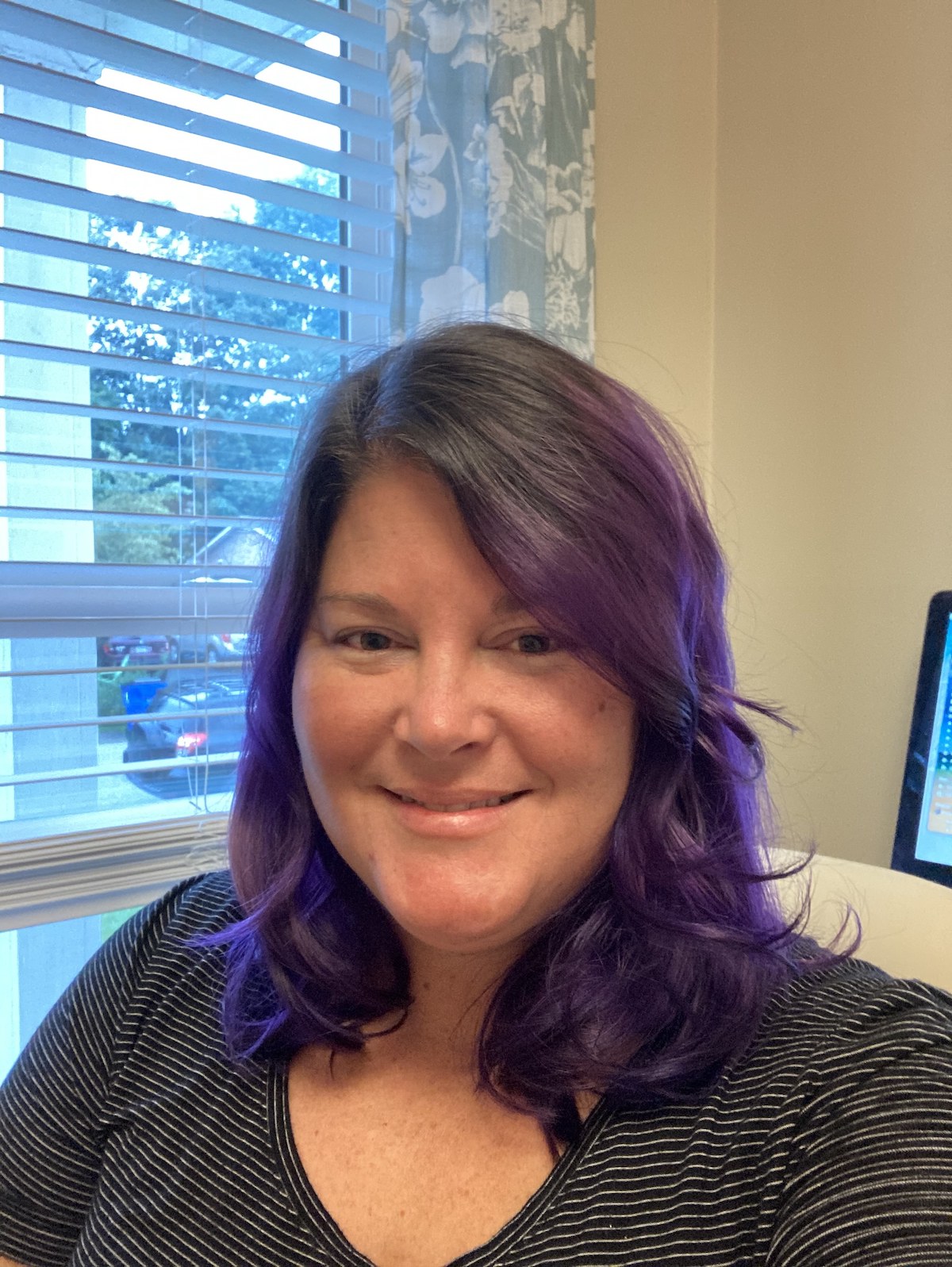 What are people saying about
Dr. Mollie & LOVE KIDS?
"I have benefited greatly from Dr. Mollie's wisdom, guidance, and example through my participation in Social Justice Kids and the LOVE KIDS course. She has been a constant support through my own learning (and unlearning of problematic behaviors) about whiteness, race, racism, and social justice. She is uniquely positioned to help me take what I've learned about social justice in my profession and translate it into everyday conversations with my 6-year-old (now 7!) son! I have benefited from learning tangible ways I can help my son learn more about race and racism at a much earlier age than I did, by carefully electing books and media, to teaching him age-appropriate skills to recognize and name privilege and racism.
"From learning how to respond with humility when I mess up, to have the skills and language to not shy away from difficult conversations, practicing these skills in a small group setting, and having a cohort of folks (through LOVE KIDS) with whom I have developed relationships, I am able to stay engaged in antiracism work with my son when life gets busy. Dr. Mollie provides accountability! What I appreciate most about Dr. Mollie as a facilitator is her authenticity. From opening up about her own missteps and struggles with her children, taking responsibility and owning her mistakes, and modeling how to apologize and more forward with humility and a commitment to do better."
Dr. Chelsea Lyles, Mother of 1
Postdoctoral Associate of Outreach
Virginia Tech University, Blacksburg, VA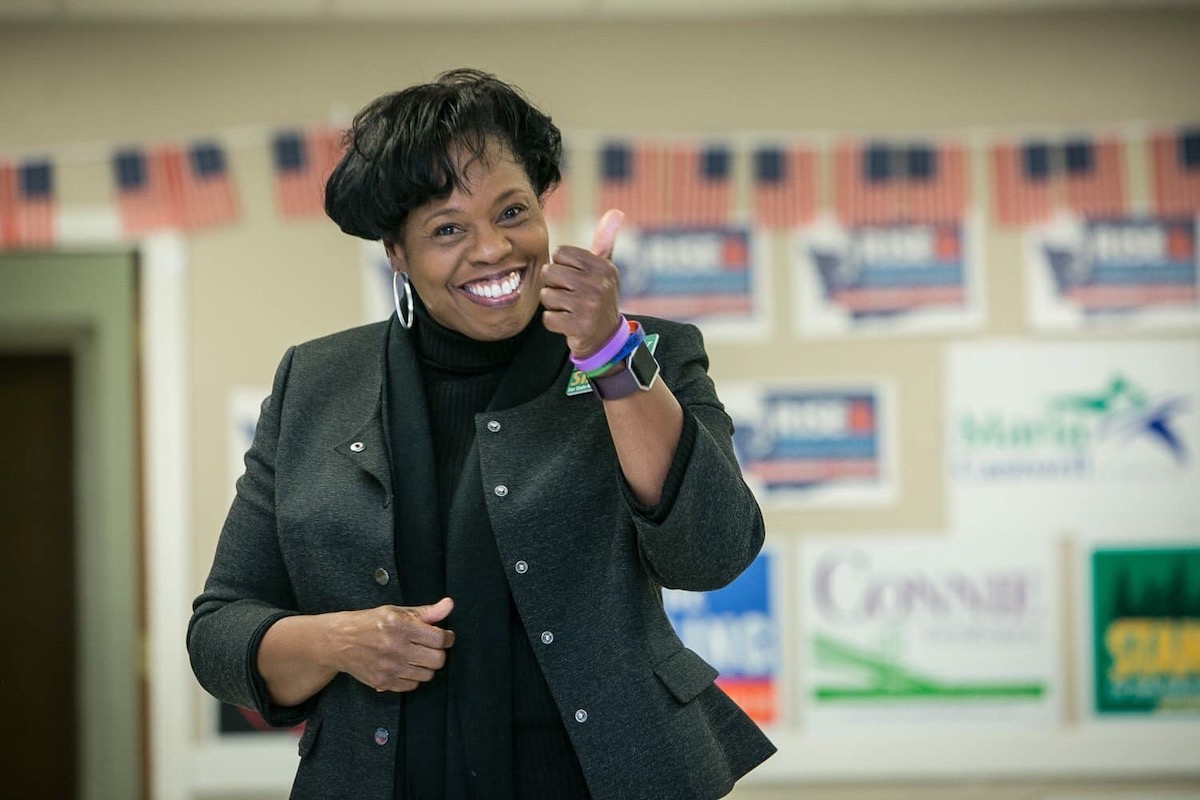 What are people saying about
Dr. Mollie & LOVE KIDS?
"As a woman of color in a predominantly white community, I call on colleagues and friends to stand in solidarity with me on issues of equity and inclusion. Mollie has done the work to be able to speak truth and educate her fellow white folks on equity, racial justice, and diversity issues. I trust her and believe in the work she continues to do for our communities and our educational systems."
Joy Stanford, Mother of 2
Community Advocate & Substitute Teacher
Peninsula School District
What are people saying about
Dr. Mollie & LOVE KIDS?
"Talking about race and social justice with kids may seem daunting, but it shouldn't be! Dr. Mollie is an expert in her field. Through her LOVE KIDS Method, Dr. Mollie uses a concrete approach to help us engage in conversations with our students and with each other in ways that are respectful, rewarding, and real. We let children and adolescents down when we do not talk about race, religion identity, and culture. Sometimes we are so afraid of doing it wrong that we don't do it at all. Dr. Mollie can hep you with this! She is knowledgable, thoughtful, and she will will hold you accountable. This work is hard, it can be messy, and it is often uncomfortable. Nonetheless, it is necessary work. Dr. Mollie will lead you through it with compassion and grace."
Aimee Allen, M.Ed.
Head of School
Harbor Montessori School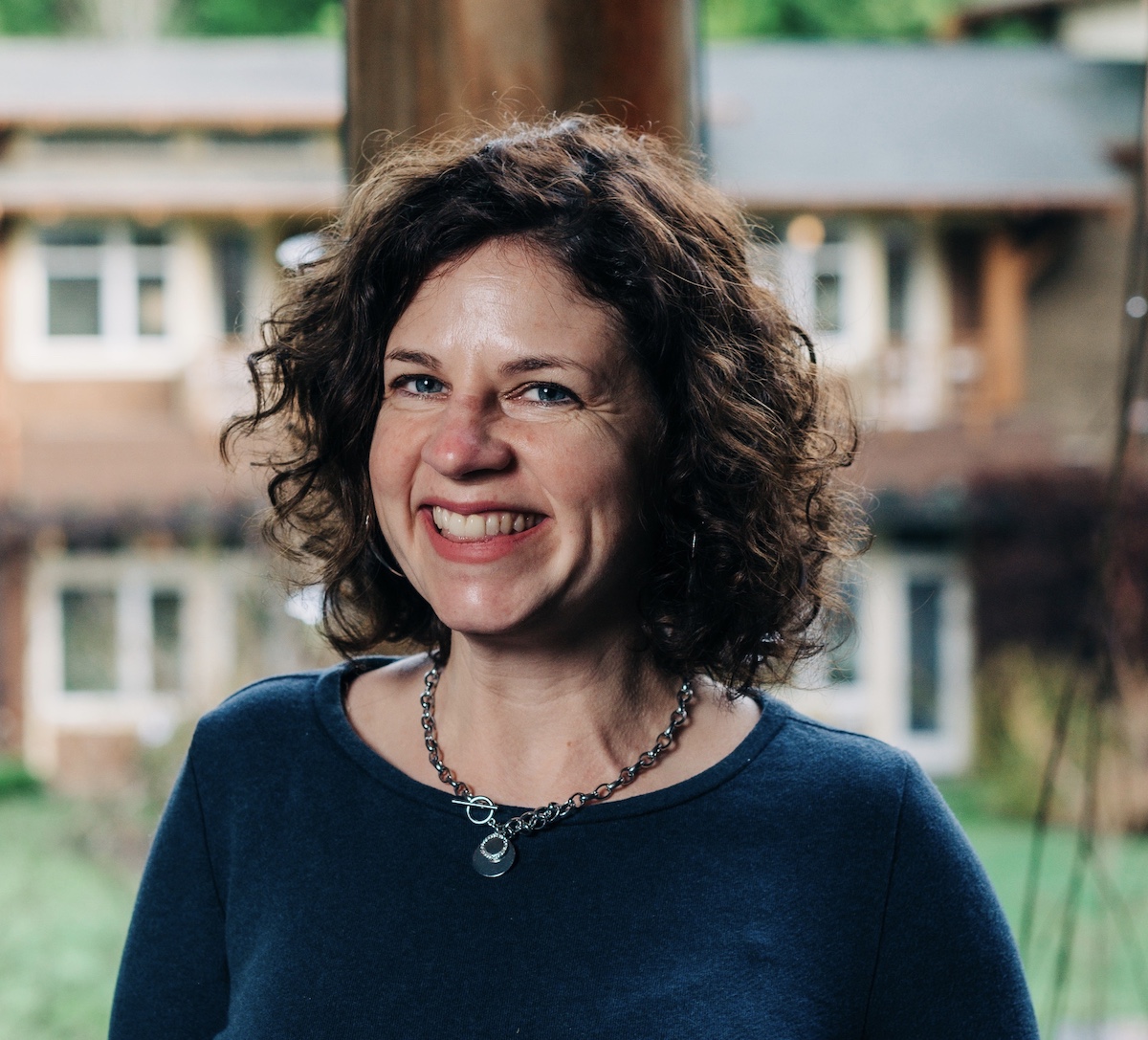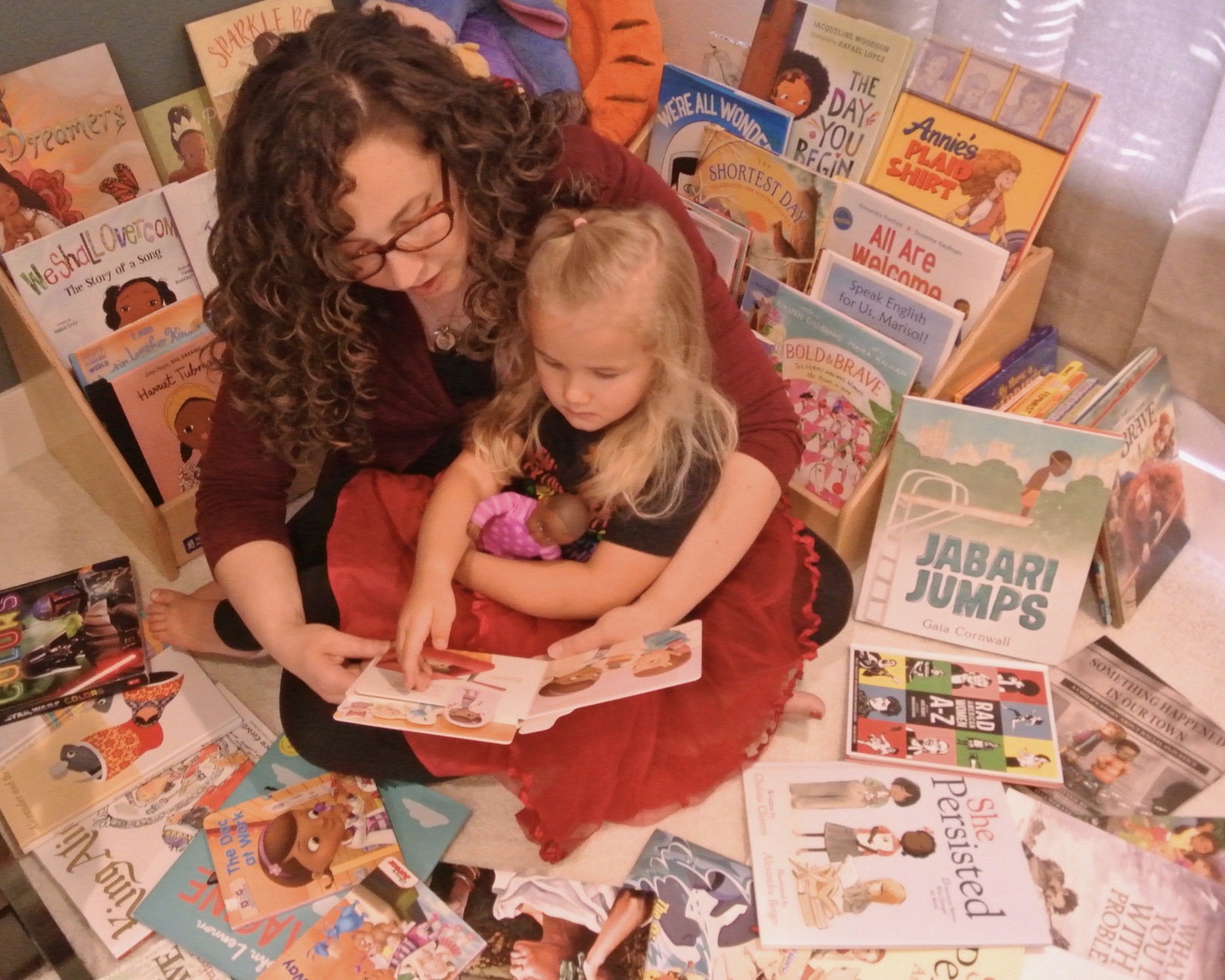 LOVE KIDS provides the foundation
to build a better future
with and for the KIDS you LOVE.
Get started today.
⬇️ What's included in the course? ⬇️
❤️(see below!)❤️
online course content - video lessons - live Zoom calls - private FB - worksheets - and more!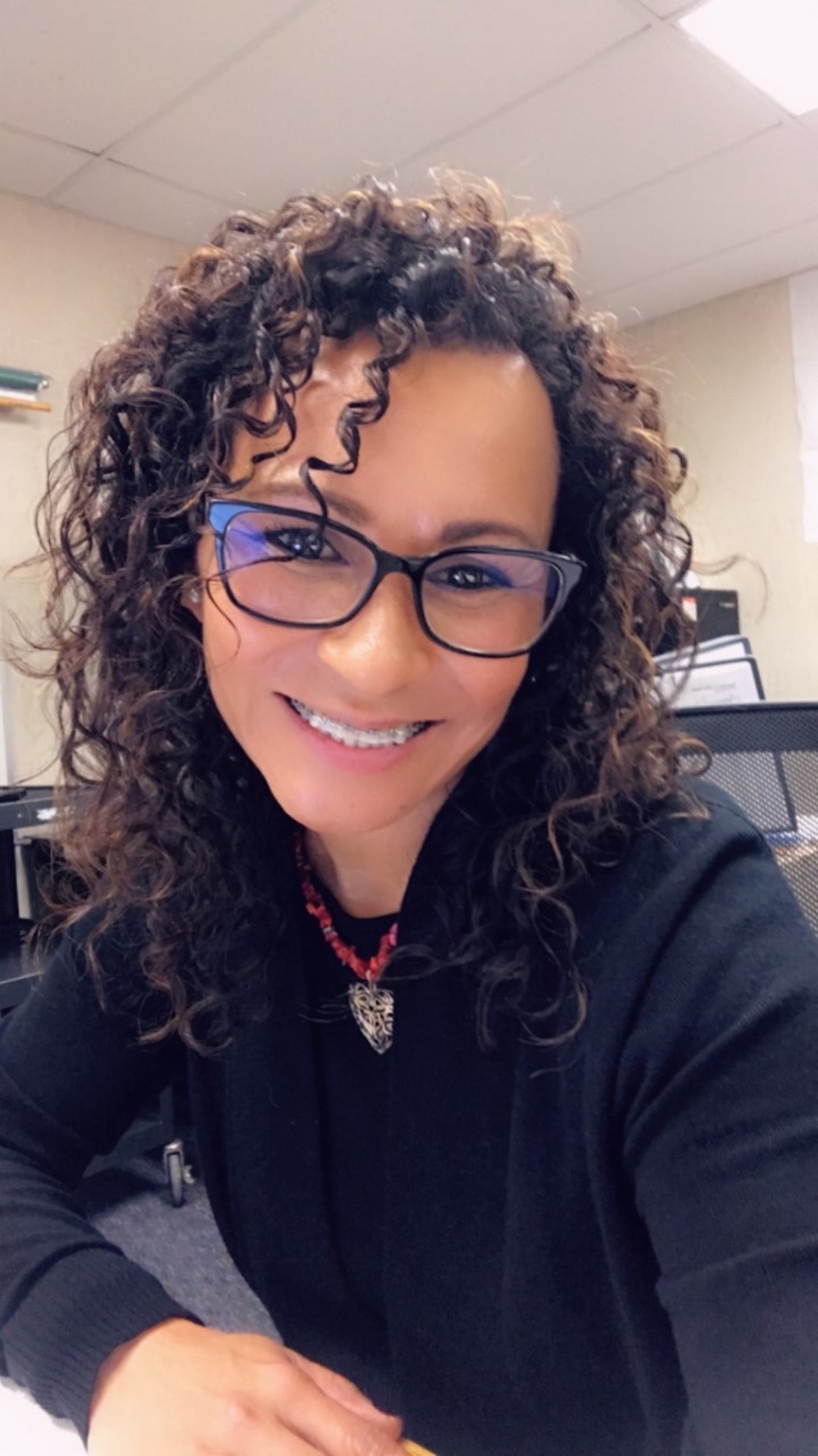 What are people saying about
Dr. Mollie & LOVE KIDS?
"Dr. Mollie is truly a champion for social justice. Her compassion and thought leadership is unequivocally what drives her success in this work. She builds relationships by getting to know the needs of her participants with the goal of increasing their awareness and effective action. Without hesitation, I would recommend Dr. Mollie to guide your social justice work, whether you are a parent or educator."
Sonia Nicholson, Mother of 2
Assistant Director, English Learner Program
Bethel School District
What are people saying about
Dr. Mollie and LOVE KIDS?
"Mollie's honesty, professionalism and experience offer positive insight to navigating the world of equity, diversity and inclusion. Because of her varied background and wealth of knowledge, Dr. Mollie is able to offer strategies to facilitate and problem solve our community's current equity, diversity and inclusion obstacles. If you are looking for leadership to help facilitate your parenting or educational journey towards appreciating and honoring equity and diversity, I would recommend turning to Dr. Mollie first for her passionate guidance."
Carol Clingan Stoltenberg, Mother of 2
Health and PE Teacher
Pride Club Advisor
Kopachuck Middle School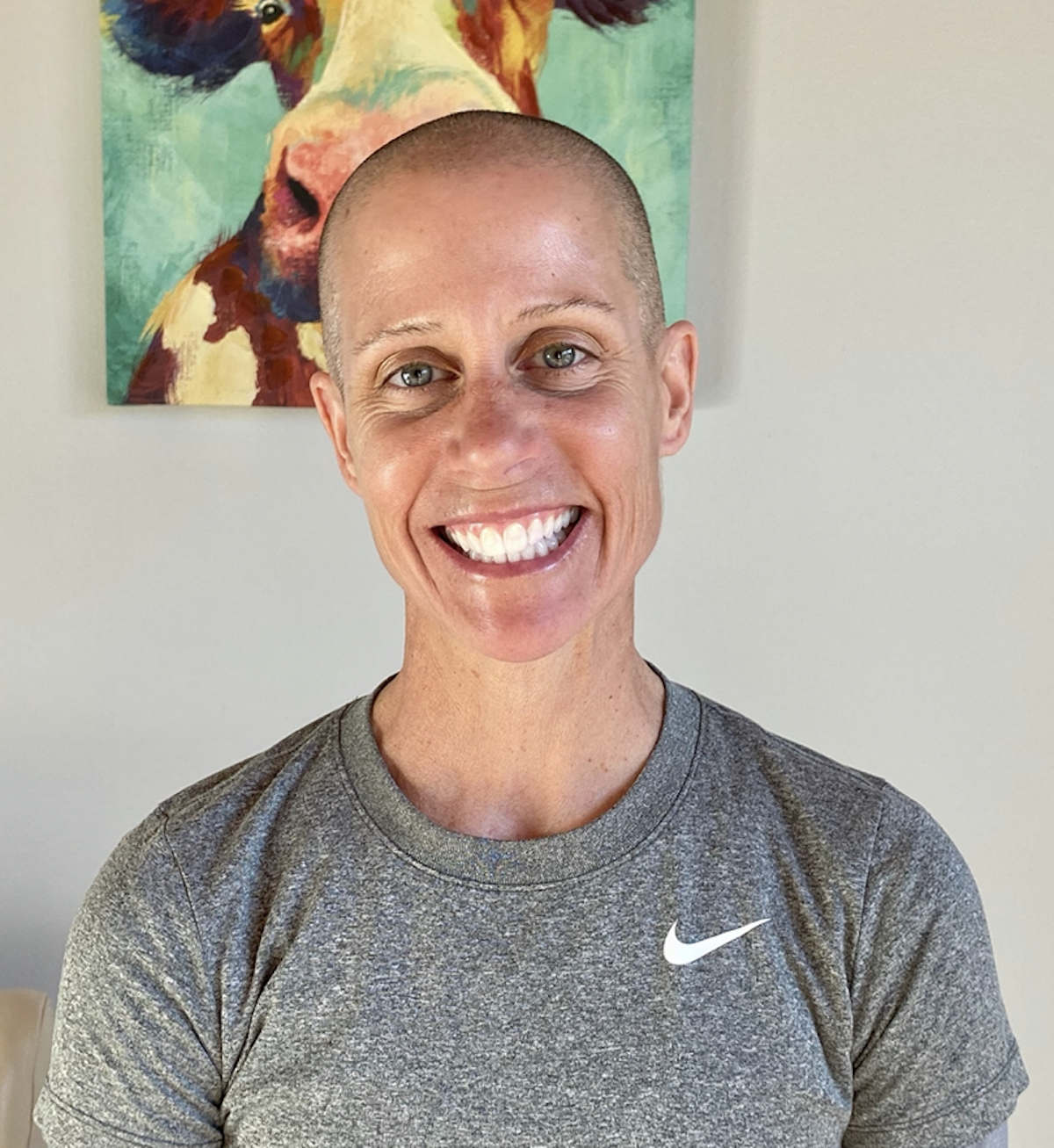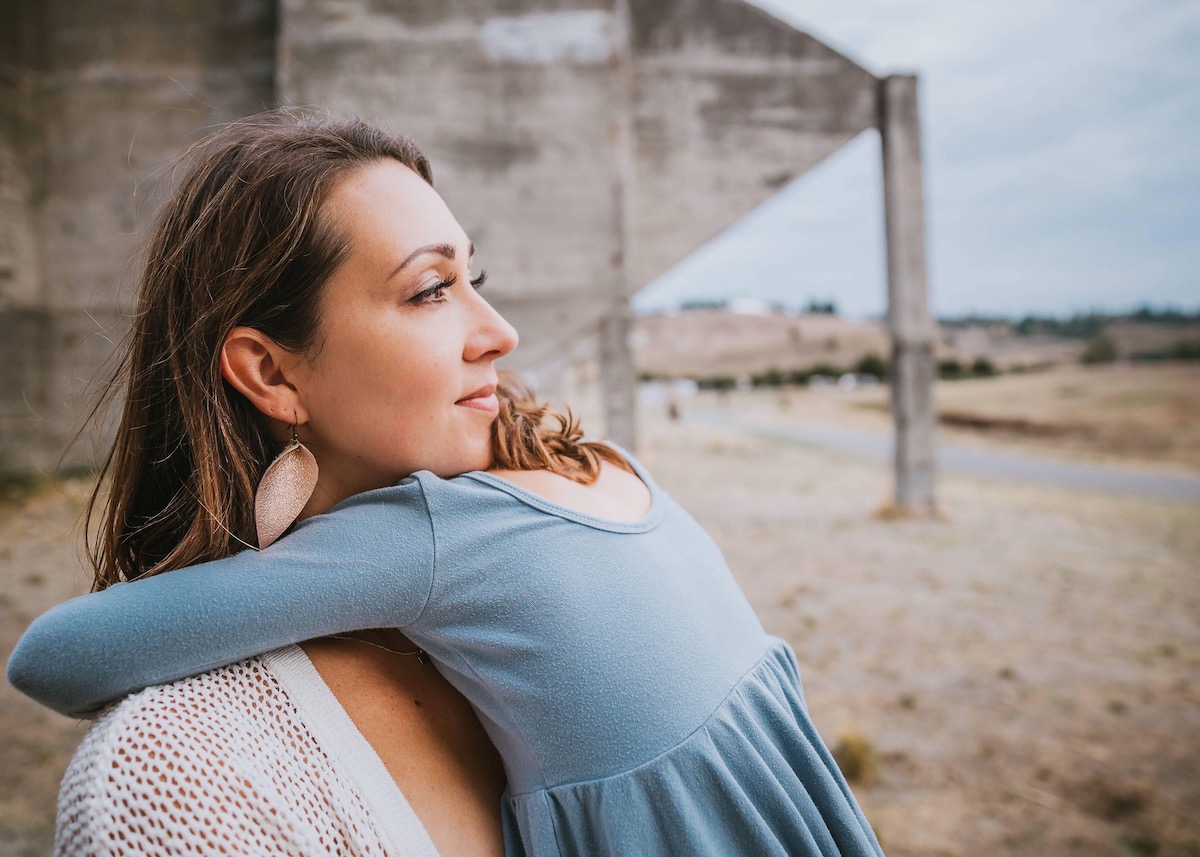 What are people saying about
Dr. Mollie & LOVE KIDS?
"Using Dr. Mollie's LOVE KIDS Method and daily practice, parents and educators engage in meaningful conversations about race and learn how to actively be a part of dismantling systems of oppression. Through our own increased awareness, we strategize ways to help educate our children and students. This work can be emotionally tricky to navigate, but Dr. Mollie provides an incredibly humble and safe/brave space. She gently guides group members to reflect and consider what can be learned from every experience, and she holds us accountable, too. She has a wealth of knowledge and provides concrete tools to begin working on right away. Dr. Mollie's passion for this work and warm way of imparting her knowledge to others is truly inspiring. Ultimately, I'm left with the understanding that this is a lifelong journey of learning and commitment to prioritizing this work. I started as a parent enrolled in LOVE KIDS for myself and my kids, but now our whole school's equity team is doing LOVE KIDS! Thank you so much for all you do, Dr. Mollie!
Harmony Armendariz, Mother of 2 (she/her pronouns)
Site Coordinator
Communities In Schools of Peninsula
Minter Creek Elementary School
What are people saying about
Dr. Mollie & LOVE KIDS?
"Dr. Mollie has a passion for facilitating and leading individuals, families, and organizations through their social justice journey. Mollie has a natural curiosity and gentleness around this self-exploration, and has a strong interest in unpacking privilege, understanding its impact, and sharing tools that will make our communities healthier. I unequivocally recommend Dr. Mollie Monahan for your journey."
Mohammed I.T. Bey, Father
Diversity, Equity, and Inclusion Practitioner
Green Bay, WI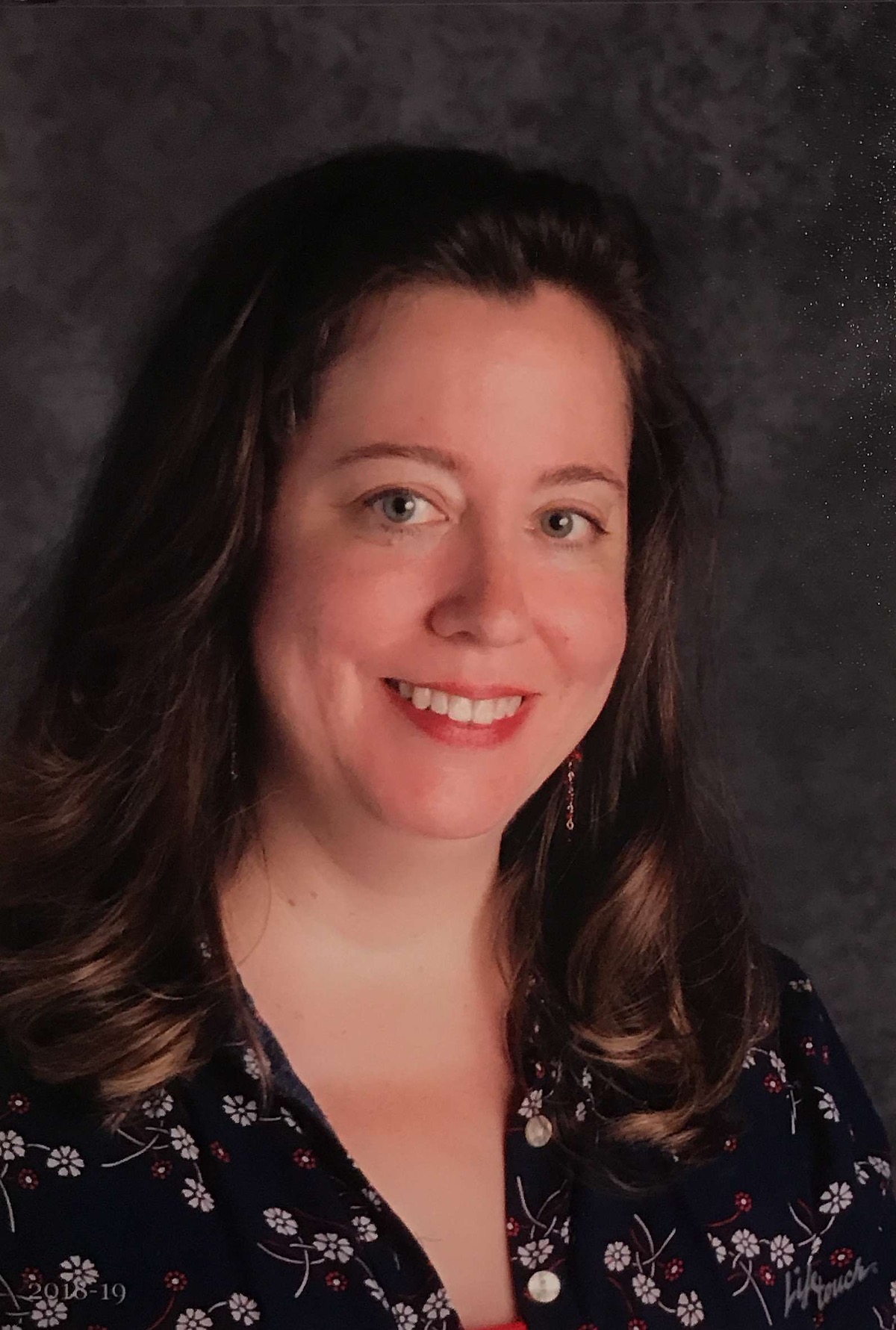 What are people saying about
Dr. Mollie & LOVE KIDS?
"I can't thank Dr. Mollie enough for inspiring me through Social Justice Kids and the LOVE KIDS Method. My experience has held me accountable for being the kind of teacher I want to be by bringing social justice to the forefront of my 2nd grade classroom. It is now a part of my interactions, teaching, and planning, not just occasionally, but on a daily basis. Mollie and my cohort of parents and educators have pushed me past my original safe comfort zone into an expanding learning zone where I can now more confidently connect social identities with the patterns of fairness and unfairness in the world. It informs how I discuss social justice issues with my students. From a place of vulnerability that Mollie helped me reach, my students and I have had meaningful discussions about the world, past and present, and their place in creating the future they want. Social Justice Kids and learning the LOVE KIDS Method has taught me how to empower my students with their own voices!"
Deborah Howe
Elementary School Teacher
Harlem, New York, NY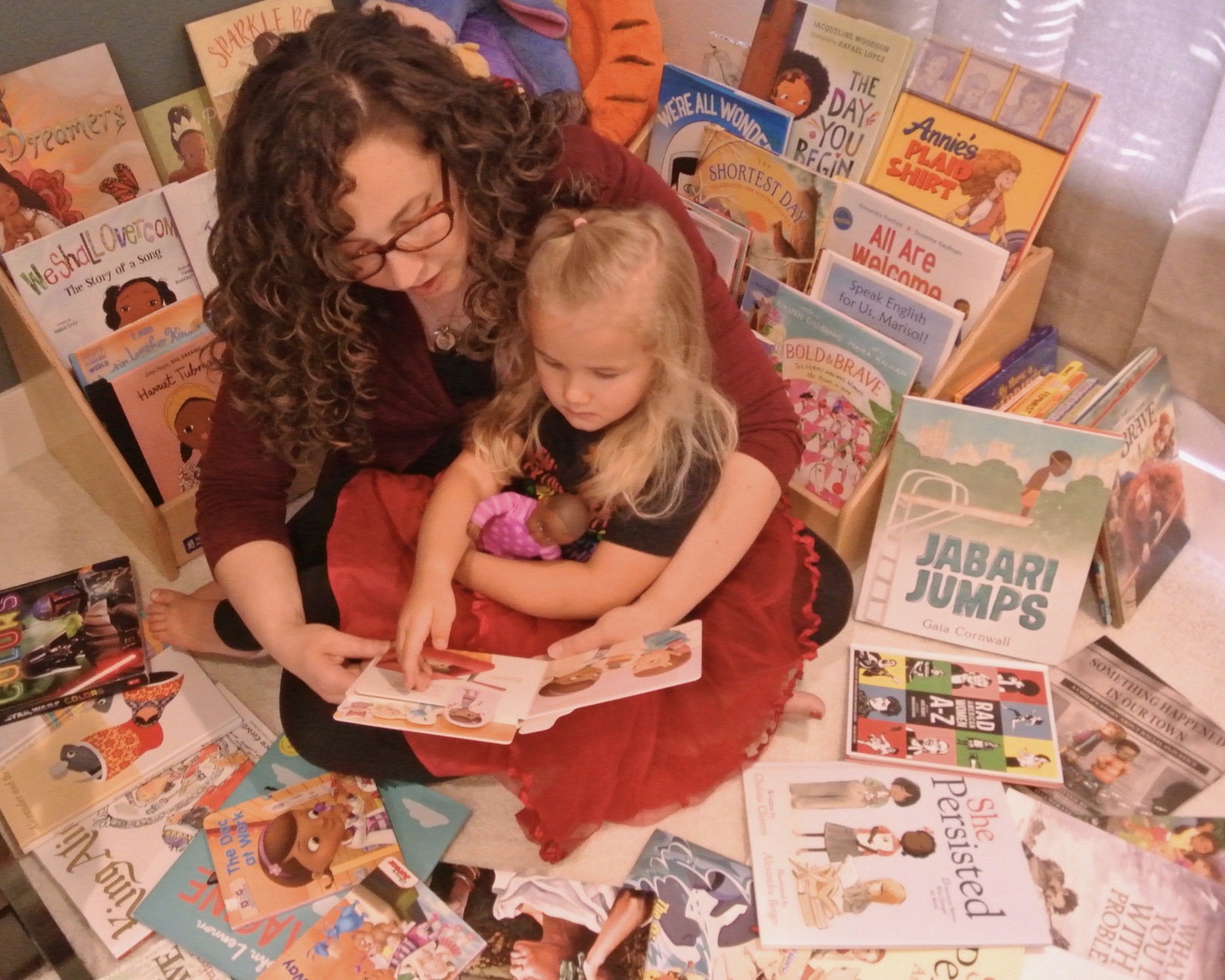 LOVE KIDS provides the foundation
to build a better future
with and for the KIDS you LOVE.
Get started today.
❤️ LOVE KIDS FAQ's ❤️
Is the class live? YES! You'll meet once a week on Mondays at 11am Pacific/ 2pm Eastern for 90 minutes via Zoom.
What if I can't make it to the live class sessions? No problem! You can pre-submit questions and watch the replay! You'll also have access to the online course content (videos, worksheets and more!), & private Facebook community.
How soon can I start? Right away! As soon as you register for the course, you'll gain access to the online course curriculum. You'll get started with Orientation, attend a live Orientation session, and then come to your first live class (or watch the recording)! The course is self-paced, so you can move quickly or more gradually through the content.
How long will I have access to the course content? You will have access to the online course content, Zoom calls and the private LOVE KIDS with Dr. Mollie Facebook community for 6 months.
Will we be learning from primary sources? YES! This course will give you a broad exposure to the great thought leaders of our time in the areas of antiracist parenting and education.
Is the course content inclusive of works by authors, scholars, bloggers, activists and kids who identify as Black, Indigenous, and People of Color (BIPOC) and/or have marginalized and minoritized intersecting identities? Yes! One of the most important lessons we can learn as white people engaging in antiracism is that we need to be humble, listen to the people who have been doing this work far longer than we have, and make sure our actions are in alignment with their teachings. One way we do that in LOVE KIDS is by making sure you're linked directly to works by some of the most influential racial and social justice thinkers, scholars, elders and activists of our time.
What are the benefits of learning an antiracist foundation among other white people?
Have you ever had a question about race or racism, but were afraid to ask it because

you were worried you might offend someone, or worse, cause harm?

If your answer is yes, then you already have a good sense of why this kind of space plays such a critical role

AS JUST ONE PART OF THE GREATER RACIAL JUSTICE ECOSYSTEM

. white accountability groups serve an important role for white people either just starting out or looking to really deepen our capacity for this work.

At Social Justice Kids, we follow the lead of Black, Indigenous, People of Color (BIPOC) elders, scholars, activists, thoughts leaders, colleagues and friends, who have come before us, calling for white people to show up better equipped for social justice.

As invited members of the Equity Institute, a BIPOC lead collective of DEI trainers,

we do this work in alignment with the values of racial justice, social justice and decolonization, set forth by a diverse leadership.

Sometimes that means doing this work amongst ourselves (with well-trained white facilitators and well-curated content!), in order to deepen our capacity to make a difference in diverse and not-so-diverse spaces.

BIPOC leaders have been saying, for generations, that the level of education we white people need can be exhausting, offensive, and harmful, when we fail to do at least some portion of this work amongst ourselves.

LOVE KIDS is a brave space where white grown-ups can be messy and imperfect, learn what we need to know and do (and WHY!), so that we truly, authentically deepen our capacity to create a more just and equitable world, with and for the KIDS we LOVE.
Do you ever offer LOVE KIDS to racially diverse groups? Yes! The facilitation and framing look a little different, though. If you're interested in exploring this option for your school, staff, parenting group, PTA, university or other group, please contact us at [email protected]